Our brands and subsidiaries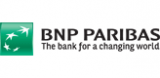 BNP Paribas Corporate & Institutional Banking
BNP Paribas S.A. – Sofia Branch / BNP Paribas Corporate & Institutional Banking offers a full range of products and services to corporates, public and financial institutions with value added solutions adapted to its clients' needs.
---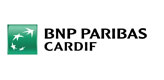 BNP Paribas Cardif
BNP Paribas Cardif Bulgaria, though its two business entities, Cardif Life Insurance and Cardif General Insurance, provides various insurance products and services. Individuals and institutions can benefit from its dynamic, balanced and diversified business model as well as its professional and personal approach.
---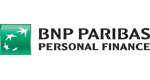 BNP Paribas Personal Finance
The specialized financial institution BNP Paribas Personal Finance Bulgaria is the leader in the field of consumer lending in Bulgaria offering the largest portfolio of specialized consumer credits. The company has the biggest distribution network and a branch network throughout the country.
In 2021, BNP Paribas Personal Finance took over "Deposit Business Line", which has been developing since a decade on the Bulgarian market "Deposits with future" – a savings product for individuals, with entirely online opening and management of deposits.